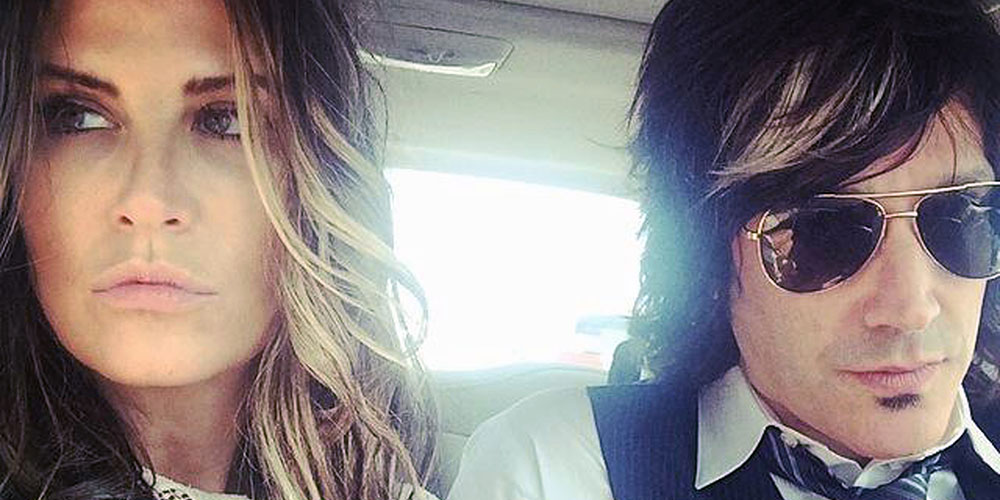 W.H. Biography
The Jersey Shore's first ever country duo have had quite a rewarding 2018, having their first Music Row Country Breakout Top 30 with "No Umbrella," winning Best Music Video for "Send It To Me" in the Asbury Park Music & Film Festival, and getting tapped by fellow neighborhood newly inducted Rock and Roll Hall of Famers Bon Jovi to open for them at a sold-out monumental performance at Madison Square Garden.
"To walk on that stage when the lights went down as we ended our first album cycle, was better than anything we'd ever dreamed. The WHArmy and our first batch of songs took us all the way from performing with Springsteen in Asbury Park, around the nation, to Nashville's CMA FEST, visiting country radio and TV stations everywhere, leading us straight to the big stage of the world's most famous arena!" says Gordon Brown.
WH is back by the beach this summer working on their sophomore effort, chock-full of their version of 'country by the sea'. Their unique take on the format's tradition, it's modern evolution, mixed with their Jersey roots creates a sound that they are proud to call their own.
"Our songwriting and natural sense of what we know our audience cares about is what fuels our creativity," says Reagan Richards, "we hope to help people find the important things they wish they could say for themselves or to others, and serve it up on a Jersey Country platter, complete with a few helpings of harmonies and good ol' fashioned roll up your sleeves grit."
Both G & R (as they're affectionately nicknamed) continue to lend their efforts to some of the top national acts in pop, rock, and country, getting hired to produce, write, and / or tour with many already established artists. They also enjoy being 'hired guns' and getting to work with lots of different personalities as they continue to build their careers as well as their own project.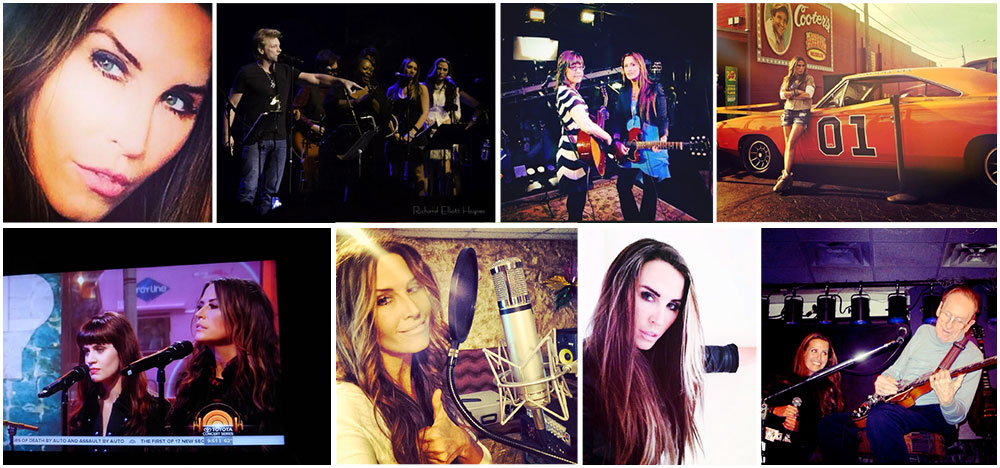 R.R. Biography
Jersey born and bred Reagan Richards' earliest love for performing came from her mother, a big band singer in the 1950's. Her father was a New York City fashion executive. That marriage of music & fashion would help shape her artistic life.
At the age of four, Reagan was a child model in New York City, however, as she soon began tapping into her mother's old records, she quickly became familiar with many of the old standards. Patsy Cline and Connie Smith were among her favorites and became influential in her musical development.
She wrote her first song at age seven and as a young child, performed on The Steve Allen Radio Show (1st Tonight Show host). She studied theater at The University of Pittsburgh, and took the lead in stage productions, including My Fair Lady and Annie Get Your Gun among many others.
Reagan then made the big move to Nashville, where she became a performing artist and session vocalist, singing demos for some of music city's top songwriters. Her career is highlighted by four years singing with musical icon Les Paul, which included two all star tribute shows on both coasts, as well as his Monday night NYC Iridium performances.
She comments, "No matter what I achieve, I will always look back at my time performing with Les as some of the greatest moments in my life.
Reagan has written and worked with an impressive list of collaborators in the studio such as Anthony Krizan of the Spin Doctors, and Billy Burnette of Fleetwood Mac.
Throughout her career, Reagan has also worked as background vocalist with major artists including: David Gray, Lisa Loeb, Darlene Love, Ben E. King, Lou Gramm of Foreigner, Michael Des Barres of The Power Station, Glen Burtnik and Bobby Bandiera to name just a few.
She also appeared on the hit TV show, Gossip Girl with Lisa Loeb, and in June 2014, appeared on The Today Show with David Gray. Reagan continues to connect fashion and music by appearing on the runway as a singer and model, taking part in famed New York City Fashion Week.
She is extremely passionate about her work with various charities. In 2013 she traveled to Fairbanks, Alaska to perform in Cham Fashional, which benefits the area's food banks. She continues to give her time for many causes including Fran Drescher's Cancer Shmancer, Housewives of DC's Mary Amons' Labels for Love and the Jersey Shore's very own HOPE Concert, which selects a different foundation each year.

G.B. Biography
Whether you have heard about his work through his national releases and tours with bands such as Mr. Reality (SBK / EMI) Samhill (EPIC / SONY) and Highway 9 (RCA NASHVILLE), or you've spent an evening or two watching one of your favorite artists at his Writers In The Raw concert series or The Wave Gathering Music Festival in Asbury Park, NJ, Gordon Brown has been able to tap into your musical experiences on many levels.
His two-decade-plus career has brought record label deals to every act for which he was the main songwriter, as well as publishing deals with EMI and Universal. He has achieved song placements in Film & TV, and has had the opportunity to work with great producers and mentors like Danny Kortchmar (Don Henley, James Taylor, Rod Stewart), Peter Collins (Jewel, Bon Jovi, Rush, Indigo Girls) as well as Monty Powell (Keith Urban, Lady Antebellum, Diamond Rio).
Either as co-writer, producer, musical director, and/ or touring musician, Brown has worked to develop many up-and-coming artists like Jessie James Decker (Mercury / E!), Jackson Harris (77 East / Makers), Natalie Stovall (Hit Shop / Warner Nashville), among many others. They have all experienced his commitment to songwriting and producing up close, with many of them moving forward in their careers because of it.
After touring throughout the world, Gordon still takes a lot of pride in his "Jersey Shore" roots, opening for Bon Jovi throughout the years and jamming with Bruce Springsteen more times than he can count. He continues to be passionate, hard working and willing to do whatever it takes to help any promising artist, co-writer, publisher, or music supervisor achieve their goals.